Texas Orthopedic Hospital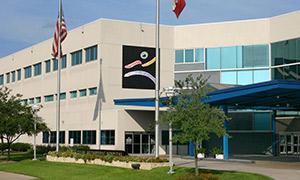 Opened in 1995, Texas Orthopedic Hospital was developed to provide high-quality, cost-effective, specialized orthopedic care in a streamlined environment focused on wellness, mobility and quick recovery. As one of the only specialty hospitals in the country focusing solely on orthopedics, Texas Orthopedic Hospital is pleased to offer all services conveniently located within one building.
Texas Orthopedic Hospital is a global leader in orthopedic care and houses the internationally recognized physicians of Fondren Orthopedic Group. Focusing on each patient's individual and unique need while maintaining awareness and recognition of cultural diversity, Texas Orthopedic Hospital physicians, employees, and volunteers, are committed to changing and improving the lives of patients by providing exceptional orthopedic care through innovative technology, ongoing outcomes research, and quality, cost effective service. What makes this hospital exclusive is its state-of-the-art surgical facilities and trusted physicians who are one of the largest sub-specialized orthopedic groups in the nation. Texas Orthopedic Hospital provides compassionate care to every patient with the utmost integrity and confidentiality. For more information, visit the Texas Orthopedic Hospital website at www.texasorthopedic.com.